DOP-serie
A human machine interface (HMI) is a platform which permits interaction between users and automation equipment. Delta's HMI products provide various communication ports for fast communication and convenient control of a diverse range of machines, systems and facilities. The color touchscreen enables intuitive parameter entry and a variety of ways to display variable data, including trend graphs and alarm elements. The high resolution LCD display visualizes operating, monitoring and efficient control in real time. In addition, the user-friendly editing software guides users in quickly creating easy-to-navigate visual icons and easily designing intuitive monitoring screens for applications, while making adjustments, scheduling, and programming operational sequences that enhance flexibility and save development time. This achieves rapid system development that simplifies wiring and installation, saves operating expenses, and makes systems more efficient, eliminating time-consuming adjustment and additional maintenance costs.

The DOP Series Human Machine Interface (HMI) provides various touch screens with multiple dimensions and colors. It also offers fast and convenient control functions for industrial automation machines. In addition, Delta Windows-based and user-friendly DOPSoft Screen Editor and Programming Software configures the whole DOP Series. With DOPSoft, users can quickly edit images and graphs and easily set suitable communication protocol. More applications can be created, edited, downloaded and uploaded.


Beställ från vår Webshop. Eventuella rabattavtal fås automatiskt.
Klicka här för att komma till Webshop...
Nyheter:
2019-08-14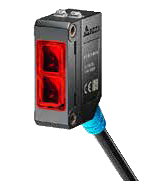 Fotoceller
Direktavkännande och
med Reflex.
.

Ring 0520-41 10 20
för mer info.
Beställ i vår Webshop
2018-10-10


PLC AS200-serie
Kraftfull PLC med
Ethernet och CANopen
som standard.

Ring 0520-41 10 20
för mer info.
Beställ i vår Webshop
2017-09-21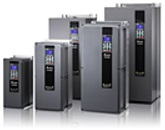 CFP2000 - IP55
Frekvensomriktare med
IP55-klass och valbar
huvudströmbrytare.
Alltid Inbyggd PLC och
EMC-filter.

Ring 0520-41 10 20
för mer info.
Beställ i vår Webshop
2017-09-21


Fler Produkter

Vi arbetar med att utöka vårt
sortiment med fler prisvärda
produkter för ett komplett
sortiment.