DVP-ES2 Series

Features

ES2 series is a small PLC for basic sequential control. It is economical, highly efficient and functional.



Specifications

• MPU points: 16 / 20 / 24 / 32 / 40 / 60.
• Program capacity: 16k steps.
• Built-in with 3 COM ports: 1 RS-232 port and
2 RS-485 ports, all are able to operate independently
(Master/Slave).
• Max. I/O points: 256 input points + 16 output points, or
256 output points + 16 input points.
• DVP-EX2 MPU is built in with 12-bit 4AD/2DA and offers
analog/temperature modules of 14-bit resolution.
• Built-in with 8 high-speed input points
(2 points for 100kHz, 6 points for 10kHz) and supports
U/D, U/D Dir, A/B counting modes.
• New motion control instructions: Close loop control,
alignment mark, shield, immediate variable speed,
S-Curve acceleration/deceleration.
• Application in emerging industry: Exclusive instructions
and function blocks designed for PV solar tracker.
• Handy instructions for frequency inverter: For controlling
the forward running, reverse running, RUN and STOP of
Delta's AC motor drives.
• Password protection: Password for subroutine, user ID,
restriction on trial times.
• Highly efficient instruction efficient instruction execution.




Applications
HVAC, molding injection machine, big storage management, packaging machine, precise textile machine, logistic system.


Beställ från vår Webshop. Eventuella rabattavtal fås automatiskt.
Klicka här för att komma till Webshop...
Nyheter:
2019-08-14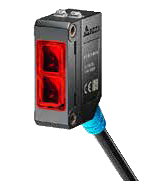 Fotoceller
Direktavkännande och
med Reflex.
.

Ring 0520-41 10 20
för mer info.
Beställ i vår Webshop
2018-10-10


PLC AS200-serie
Kraftfull PLC med
Ethernet och CANopen
som standard.

Ring 0520-41 10 20
för mer info.
Beställ i vår Webshop
2017-09-21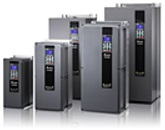 CFP2000 - IP55
Frekvensomriktare med
IP55-klass och valbar
huvudströmbrytare.
Alltid Inbyggd PLC och
EMC-filter.

Ring 0520-41 10 20
för mer info.
Beställ i vår Webshop
2017-09-21


Fler Produkter

Vi arbetar med att utöka vårt
sortiment med fler prisvärda
produkter för ett komplett
sortiment.