DTC Series
Features

The modulized DTC series saves wiring and the parallel modules are able to monitor many temperature points. The flexible output methods enable the user to plan the output modes according to the actual needs. The built-in password protection prevents improper operation or damages caused by the operation staff.


Specifications

PID / On-Off / manual input / programmable control
modes

2 groups of outputs for auto-tuning 2 groups of PID
parameters

Able to connect to various thermocouples (B, E, J, K,
L, N, R, S, T, U, TXK), platinum RTD (PT100,
JPT100), analog current (0 ~ 20mA, 4 ~ 20mA) and
linear voltage (0 ~ 5V, 0 ~ 10V)

Maximum 2 groups of alarm switches are available,
with 12 alarm modes each

LED status display

Celsius or Fahrenheit temperature display

Built-in RS-485 communication interface (Modbus
ASCII, RTU, baud rate: 2,400 ~ 38,400)

Sampling time of thermocouple/platinum RTD:
0.4 second/time; sampling time of
analog input: 0.15 second/time

Programmable logic controller is able to set up
64 sets of temperature and control time.

3 levels of password protection; wire saving;
synchronous communication protocol setting;
ID auto setting.


Applications
Blower coil pipe in central air-conditioning system, heating system.

Beställ från vår Webshop. Eventuella rabattavtal fås automatiskt.
Klicka här för att komma till Webshop...
Nyheter:
2019-08-14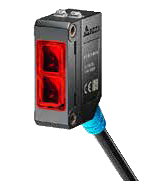 Fotoceller
Direktavkännande och
med Reflex.
.

Ring 0520-41 10 20
för mer info.
Beställ i vår Webshop
2018-10-10


PLC AS200-serie
Kraftfull PLC med
Ethernet och CANopen
som standard.

Ring 0520-41 10 20
för mer info.
Beställ i vår Webshop
2017-09-21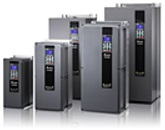 CFP2000 - IP55
Frekvensomriktare med
IP55-klass och valbar
huvudströmbrytare.
Alltid Inbyggd PLC och
EMC-filter.

Ring 0520-41 10 20
för mer info.
Beställ i vår Webshop
2017-09-21


Fler Produkter

Vi arbetar med att utöka vårt
sortiment med fler prisvärda
produkter för ett komplett
sortiment.